IoT Gateway
IoT Temperature and Humidity Sensor
Digital I/O
IoT Edge Micro Server
Start developing your IoT Platform.
Send us an email to info@powermicrocontrols.com and we will provide you the code to access our Temperature and Humidity sensors in Real Time
Internet of things hardware and software solutions
Get into the IoT world in no time.  Our ready to deploy IoT solutions simplify the process of Integrating a complete IoT platform. Sensors, wireless sensing boards, IoT gateways, network access module,  Edge Servers and IoT Cloud software can be used for Private or Public applications, Smart Cities or to start IoT As a Service. Low Power Sensors, Long Battery Life, Battery Life Estimation.
The simplest solution to build an internet of thing platform
You don't to need get involved in hardware design. Our hardware is platform Independent, based on the Thread protocol and can be integrated to any IoT cloud platform. 
Wireless Sensor module
The wireless sensor module allows to integrate almost any analog or digital sensor to the IoT Network. Modules requires a gateway to communicate with the IoT platform, measured values are stored in a database for further processing and analysis.
Iot gateway
Connects the IoT Sensor Modules to the IoT Servers. Supports up to 16 Sensor Modules. The gateway is available in three variants to connect to the Internet. Cable Ethernet, WiFi, Cellular. The data is encrypted for maximum security.
iot platform
The IoT Platform and servers collects, process and analyze all data from all sensors thru the gateways. Based on Open standards and web technology a Private, Public or IoT as Service can be deployed and start to benefit from the power of IoT based systems.
Industrial
Piping Control
Predictive maintenance
Boilers monitoring
Structures monitoring
Metering 
Lighting 
Temperature Control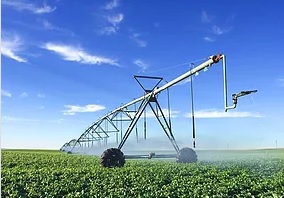 Agriculture
Silo Grain Monitoring
Smart Irrigation
Moisture monitoring
Silo Controls
Wind monitoring
Livestock management
Weather Monitoring
Smart cities
Street light management
Air Quality monitoring
Waste monitoring
Water monitoring
Weather
Parking
Signs
Health care
Detectors 
Patient Monitoring
Remote Monitoring
Remote Assitance
Patient Tracking
Medicine Supply Tracking 
Smart Homes
Home Security
Home Monitoring
Smoke Detector
Leak Detection
Lighting Control
Temperature, Heat Management
RETAIL
Inventory Control
Inventory Management
Smart Button
Logistics
Package Tracking
Logistics
Mobile APPS
Access your IoT devices, system and Platform using customized mobile APPS. 
DEPLOY ANYWHERE USE  EVERYWHERE